By: JM Kayne of www.iamjmkayne.com
Cebu is also known as the Queen city of the south. It is actually a gem of the Philippines, where both rural and urban areas will surprise you with its majestic sites and people. Home to almost 3 million beautiful people; the province is nicknamed as the gateway to a thousand journeys because it is the best starting point to travel up north or south. But before travelling to any of these directions, Cebu itself is already a haven of sites worth spending time with. Allow me to share my top 5 must visit/do/see in my home province!
1 – SINULOG!
Had the privilege to see the festival in front row last 2017, this shot is during one of the entries inside the sports complex where the official contests happens.
Cebu City. Tagged as the mother of all festivals, Sinulog has taken its heights to be the country's most popular festival that runs a week long during third week of January each year. It caters a colorful parade of different costumes, ethnic dances that follows the steps of Sinulog, a street dance and more. Its highlight happens on the 3rd Sunday of January where different provinces/cities compete to two major contests: The Sinulog based theme and free interpretation dance.
2 – CANYONEERING
Me and my husband during our Canyoneering adventure in 2015.
Badian / Alegria Cebu. Adventure and thrill seeker? If chasing waterfalls and jumping right to it is your thing, this must do is for you! Enjoy the nature, the forest, the river and the waterfalls as you trek into these canyons. Stay safe with the gears you use and make sure to get a licensed tour guide. This adventure will take you around 3-4 hours of walking, swimming, jumping through falls after falls and mini breaks by simply floating into the rivers and just appreciate the beauty of mother nature.
3 – OSMEÑA PEAK
The king – sun greeted us early morning at Osmeña Peak!
Dalaguete, Cebu. Aside from the beaches, waterfalls and metropolis, Cebu can offer you mountain or hillside trips too. Osmeña Peak has carved its name for a while now that it has become one of the sites for a local movie. The trek will take around 30 minutes and in no time, you'll be able to see the magnificent view of the city. The clouds will almost touch the top of the mountain, the colors are a splash of blue, grey, yellow, lavender and the ambiance is just so cool! The site also allows you to take an overnight by camping and that's what we did!
4 – SIMALA CHURCH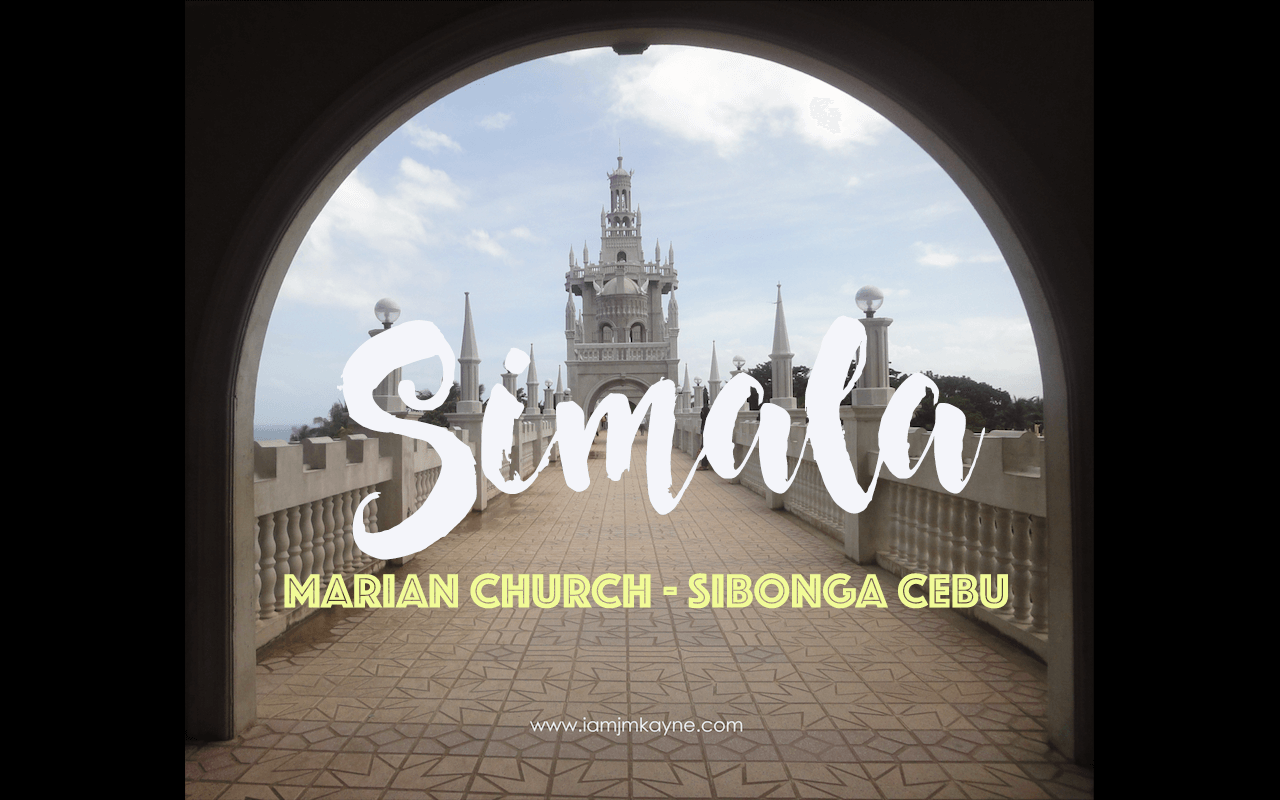 A moment of silence, a moment of prayer and lots of photos in this very special place.
Sibonga, Cebu. #EuropeFeels! This is the most commonly used hash tag whenever you get to visit this beautiful and huge church in the south. It is a well-known religious place where thousands of people converge as faithful and sometimes as a tourist. This miraculous shrine is 3 hours away from the main city, and although a bit far – you won't regret being there. Nourish your soul with the mass where you could attend on site, a few moments of prayer and meditation and enjoy the scenery of this man-made structure financed by the religious devotees inside and outside the country.
5 – SIRAO FLOWER FARM
This trip was unplanned, but it is indeed one of the best. I shared this moment with one of my High school buddies, Gemma.
Sirao Cebu City. It is called the Little Amsterdam of Cebu. I've been really curious about this place, as an OFW (Overseas Filipino Worker) based in Dubai, I see a lot of friends sharing their moments in this flower paradise. So without hesitation, for my annual leave this year I have finally visited this flower farm! Let the pictures speaks for itself!
These are just five of the hundreds of places to explore in Cebu. See these sites and more place to visit, activities to do and explore with more details from my very own page at #InMyHeartJMKaynesBlog – www.iamjmkayne.com. Have you visited or experienced any of these five? Share us your experience, we'd love to hear from you!
JM Kayne is the lovely lady behind the blog #InMyHeartJMKaynesBlog – www.iamjmkayne.com. She is from Cebu, Philippines and is currently residing in Abu Dhabi, UAE. Aside from travelling, she also loves to cook. Be sure to also visit her other blog, Kusina Ni Kayne – https://kusinanikayne.blogspot.com/.